What's the plan?
The 2007/08 Book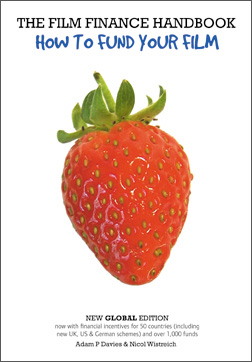 Over 40 experts from six continents contributed to the 480-page, 250,000 word how-to, theory text & reference guide.
There are hundreds of new funds, tax breaks, platforms and models since our 2007/08 edition, as well as a need for new case studies and data around successful films and approaches. Crowdfunding has brought marketing, PR and audience engagement into the finance process so needs broader coverage, while crowd-investment & micro-lending is still in its infancy, and varies from country to country.
Besides updating the content - following a detailed survey to former buyers earlier this year, it became really clear we needed a better digital strategy.
Tim O'Reilly once said 'a reference book is a user interface to a body of information', and this idea has informed a lot of the thinking. Some data - such as funds - probably work best in a searchable database, while theory of film finance may be better in a form where it's easy to highlight parts and write notes. Our plan is to offer three main 'interfaces' into the funding book: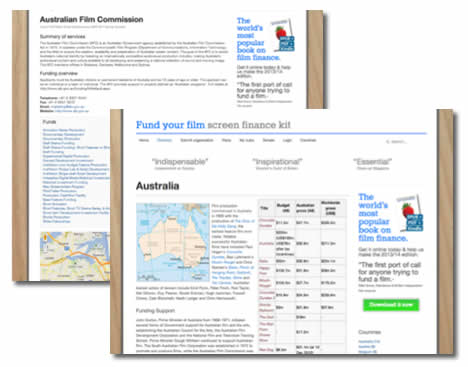 The website (& Twitter/Email). New updates will appear here first - where subscribers can comment, perform detailed filters and searches, and access direct links to guidelines and embeds of maps, videos and related resources. This will be designed to be viewable across desktops, laptops, tablets and smart phones.
Digital Book (Kindle, PDF & ePub). As we work through the book updating sections we hope to release chapters digitally as shorter eBooks as we go. This has a few advantages - they can be sold as stand-alone much cheaper titles for those are just interested in one topic; and are more manageable to read than a 3,500 page ebook.
Printed completed book. If all goes well with the fundraising and updating, after about a year we should have a finished book ready to be compiled, proofed, typeset and printed. A PDF version, and ePub and Kindle ebooks, will be made, and will be DRM-free so readers are free to print them out as needs be.